World Class Software
Bringing world-leading technology systems to New Zealand businesses.
To deliver unique solutions that will transform your business, we've hand-picked a collection of truly exceptional software applications that enable us to develop world-class solutions.
Our software partners include:
Industry specific software partners

Deliver operational agility in your business with Netronic advanced production scheduling. Netronic provides visual scheduling software for three different customer types, ensuring that all businesses can enhance production visibility and efficiency, leading to company growth. Netronic's comprehensive suite of extensions for Microsoft Dynamics 365 BC delivers particular value to Acumen customers, further enhancing the power of Business Central.

Dime.Scheduler is a graphical resource planning and scheduling tool that integrates planning functionality into you business processes and vertical or industry solutions. Especially valuable in the building and construction industry Dime.Scheduler lets you easily allocate resources such as people or equipment to a task or project.

Continia has been putting more power behind Microsoft Dynamics solutions for over 25 years. Specialising in Optical Character Recognition (OCR) Scanning and Document Management requirements of organisations, Continia provides faster, more accurate and more valuable AP and expense data capture.

LS Retail has established a firm leadership position for retail, hospitality and forecourt companies globally. Leveraging the power of Microsoft Dynamics NAV, LS Retail continues to innovate ways to save time and money for retail operations of all sizes. LS Central is also available to complement Microsoft Dynamics 365 Business Central applications allowing for in-cloud, on-premises and hybrid implementations.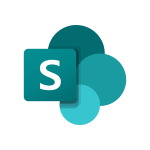 Microsoft SharePoint empowers teamwork with dynamic and productive team sites for every project team, department, and division. Share files, data, news, and resources. Customise your site to streamline your team's work. Collaborate effortlessly and securely with team members inside and outside your organization, across PCs, Macs, and mobile devices. Acumen can help your business harness this powerful platform.
Ready for the next level?
Start our conversation now and change how you do business
IT'S BUSINESS TIME