Continia: Complete document workflow for Business Central users
Full Document Automation
Accelerate your productivity and automate daily processes with Continia's add-on solutions for Microsoft Dynamics Business Central. Solutions that will change the way you do business include: Document Capture, Expense Management, Document Output, XML Import, Web Approval Portal and XML Export.
Simple, Immediate Document Capture
Are you tired of typing up invoices and other documents manually? Would you like to win back control of invoice approval and let anyone approve from anywhere? Automate every step of your daily invoice processing, from receiving and registering documents to retrieving them again later for auditing and reporting purposes. Continia's built-in OCR technology reads textual content and sends documents to the correct workflows for approval and archiving.
Seamless Expense Management
Reinventing the workflow between bookkeepers and approvers, Contina's Expense Management module delivers a streamline approval flow. Employees submit expenses directly into Expense App and documents are automatically sent for approval along with any attached notes or receipts.
Document Output
Continia empowers the complete automation of your organisation's document distribution – directly from Microsoft Business Central. You can easily improve efficiency and productivity through smart templates, document scanning, automatic emailing and document tracking with Continia.
We focus on streamline and automating your document workflow to deliver improved efficiency, productivity and profitability. Acumen's industry-leading consultants will ensure smooth implementation and rapid deployment of document management throughout your organisation.
Fast, Streamline Document Management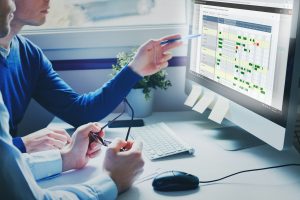 Key features and benefits of using the app:
• Automated data capture using award-winning OCR technology
• Efficient processing and registration of documents, no matter the format
• Elimination of manual registration and handling of documents
• Approval of purchase invoices and credit memos from anywhere
• Easy and quick search for archived purchase documents
• Geographical independence, enabling remote employees to view purchase documents
• Strong control and security with full audit trails
Ready for the next level?
Start our conversation now and change how you do business
IT'S BUSINESS TIME