Sharepoint Connector: Your Sharepoint data in 365 BC
Seamless Integration
Is your organisation wasting time duplicating efforts and switching between SharePoint and Business Central applications to manage documents? We can help! SharePoint Connector Seamlessly Connect Data in SharePoint and Microsoft Dynamics 365 Business Central
One Platform
The SharePoint Connector saves time and streamlines information management by connecting data in Microsoft Dynamics 365 Business Central to SharePoint folder(s).
Stay in 365 BC
With the SharePoint Connector, users no longer need to leave Dynamics 365 Business Central to navigate to files stored in a SharePoint Document library, and vice versa!
Harness collective knowledge
You're just a click away from what you are looking for, with powerful search and intelligent ways to discover information, expertise, and insights to inform decisions and guide action. SharePoint's rich content management, along with valuable connections and conversations surfaced in Yammer, enable your organisation to maximise the velocity of knowledge.
Transform business processes
Accelerate productivity by transforming processes—from simple tasks like notifications and approvals to complex operational workflows. With SharePoint Connector, you can create rich digital experiences with forms, workflows, and custom apps for every device.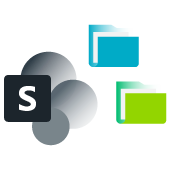 SharePoint Connector integrates the tools, functionality and data from Sharepoint right into your Dynamics 365 Business Central environment. You'll have no more screen-switching from your more collaborative, responsive and connected team. Acumen's industry-leading consultants will ensure smooth integration and rapid deployment of Sharepoint Connector throughout your organisation.
Collaborative, Empowering Workforce Teams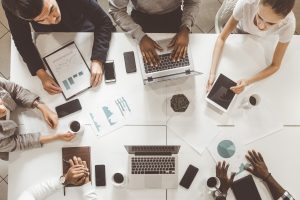 Key features and benefits of SharePoint Connector:
View and access content
Send documents for signing
Automatically create PDFs
Print Documents
Drag and drop functionality
Generate documents
Unlock data in business central
Organise folders
Automatically upload documents
Ready for the next level?
Start our conversation now and change how you do business
IT'S BUSINESS TIME