Sometimes you want to compare stuff on the screen – then what do you do? Open a program take it out of maximized mode and adjust it then repeat it on another program.
Instead go to the first page, press the key sequence Windows+Arrow-Right then the following happens: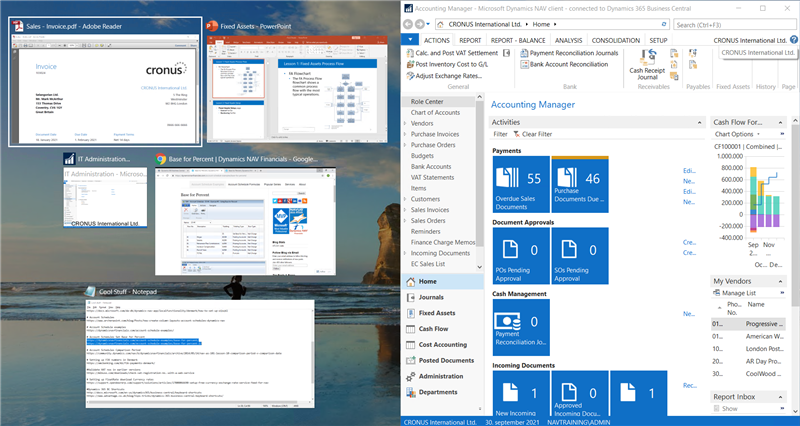 The active windows are automatically resized to half-size and you can select the other half:
The key sequence Windows+Arrow-Left does the same just opposite.
At Acumen Consulting, we know Microsoft Dynamics 365 Business Central from back to front – so if you feel like it could be delivering you more, there's no better partner to show you how.
We're Acumen, where consulting truly means something.