Acumen's Dynamics NAV/365BC development team continue to identify challenges that you may be facing as you use Dynamics NAV or 365 Business Central and are eager to show the way with smart fixes and workarounds – In this case Teddy Herryanto, recently encountered a missing Foreign Trade tab in the Sales Order page. If you've come up against similar challenges, read on to see how Teddy recommends you proceed.
"I had a case recently where my client contacted me concerned that the Foreign Trade FastTab had disappeared from the Sales Order page.
Since the only thing that had changed recently was the release of Dynamics 365 Business Central – Wave 2, it was easy enough to make the connection and identify the possible issue.
The Missing Foreign Trade tab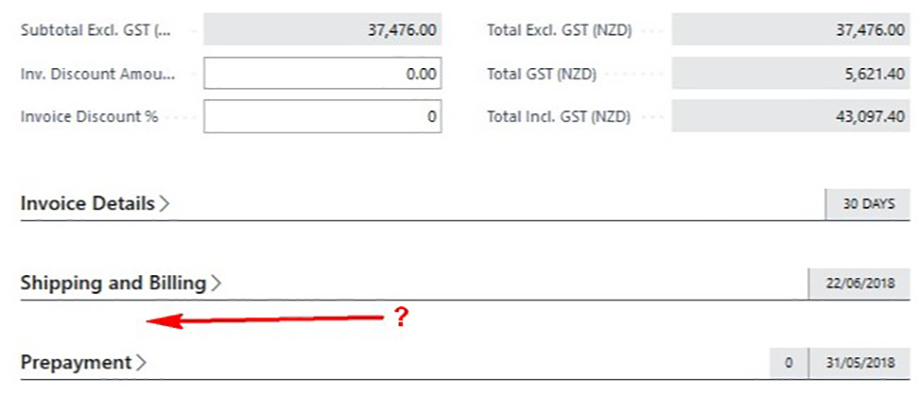 Foreign Trade tab before Wave 2:
The image below shows how the foreign trade tab should have appeared.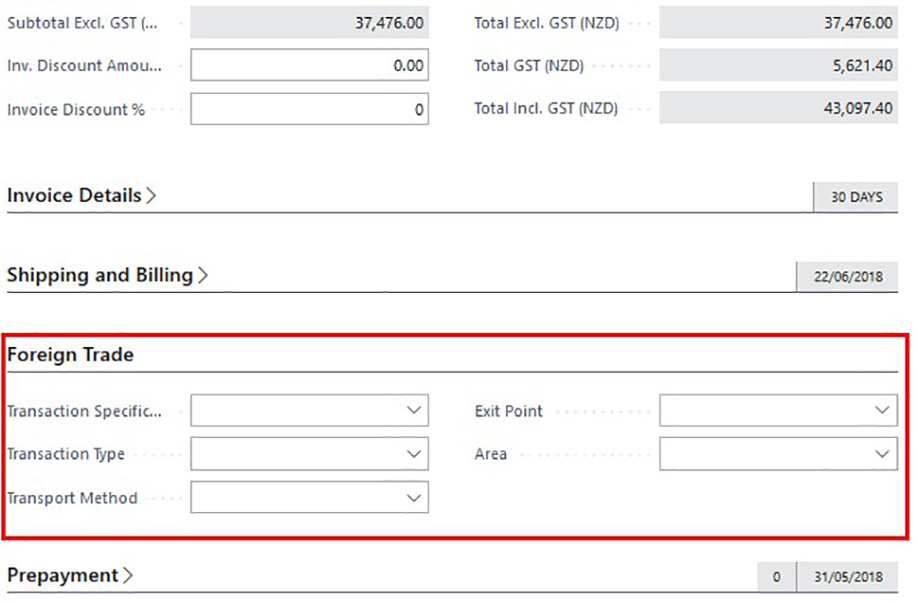 It turned out that the Application Area for the fields inside the Foreign Trade tab had been changed from Basic to BasicEU as shown below: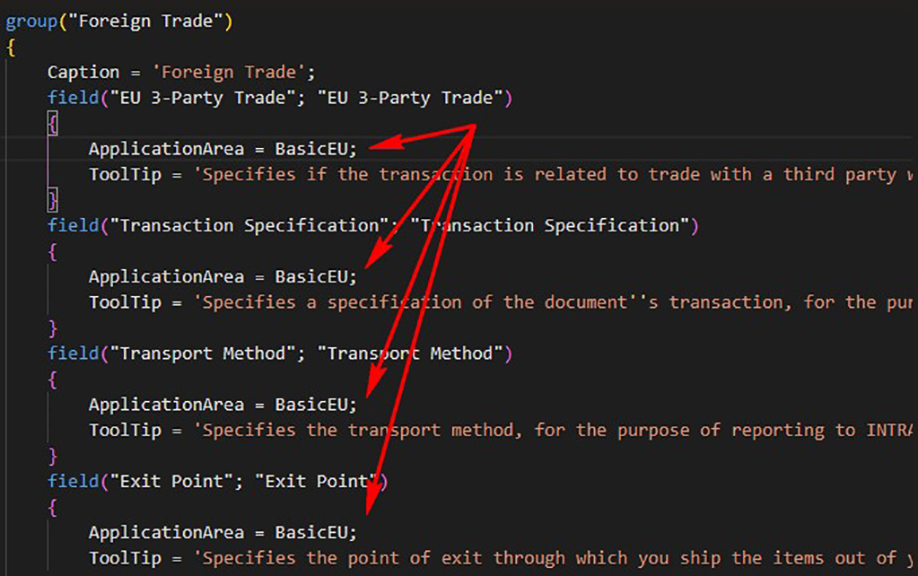 Looking at the Application Area (below) we can see that Microsoft added some new localisation factors in Application Area and reassigned some of the fields into it.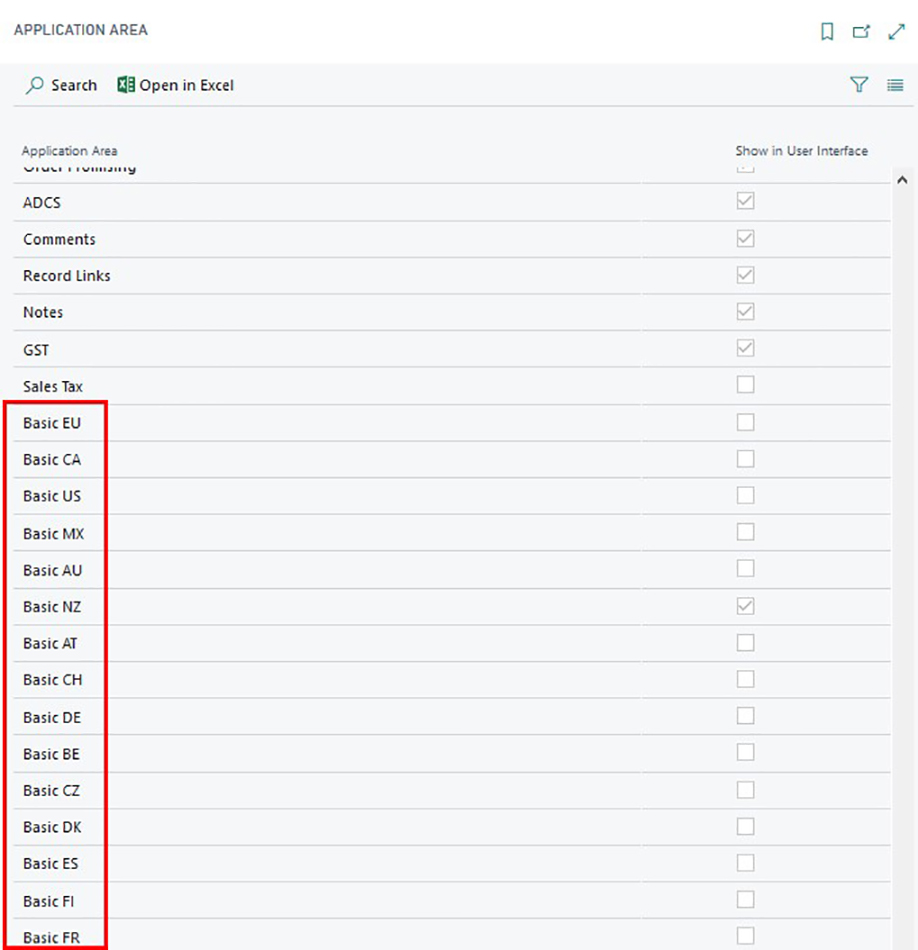 If your environment is not part of the localisation, the fields will just disappear from the pages after the update.
The simple fix
To fix this, you can either create an extension to modify the Application Area or you need to enable that specific Application Area.
Since the Foreign Trade is part of Basic EU, it means I needed to enable Basic EU Application Area and the way I found to do this was by using the Configuration Package.
Use table ID 9718 – Application Area Setup, export the data, change it to true, import, and apply it. Restart your browser and the Foreign Trade tab will reappear.
The only downside is that the Basic EU is applied to not just the Foreign Trade. If you search for BasicEU on the Base Application source, you will get 329 results.
Additional instances of this may also show up in future updates as well so this method will at least reinstate visibility for you and your users.
I don't believe that this method will lead to any additional issues, though if we learn more then an update blog will be published.
To view this article on Teddy Herryanto's please click here
Teddy Herryanto, That NAV Guy – Nov 14, 2019
Teddy Herryanto is part of Acumen's team of expert programmers and regularly generates helpful content for our customers.
Teddy's content is showcased on his blog "That NAV Guy – Anything about Microsoft Dynamics NAV and Microsoft Dynamics 365 Business Central Consultancy" Click here to see more useful content, tips and advice: https://thatnavguy.wordpress.com/