Microsoft Dynamics 365 Customer Engagement
Truly know your customers
Harness the power of Microsoft Dynamics 365 Customer Engagement to know the exact customer to target and the best way to engage them. Master the sales and service cycle with 'next best activity' prompts and use AI-powered sales insights to communicate more effectively. Multiple communication channels and formats enable easy access to customer feedback and superior customer insights.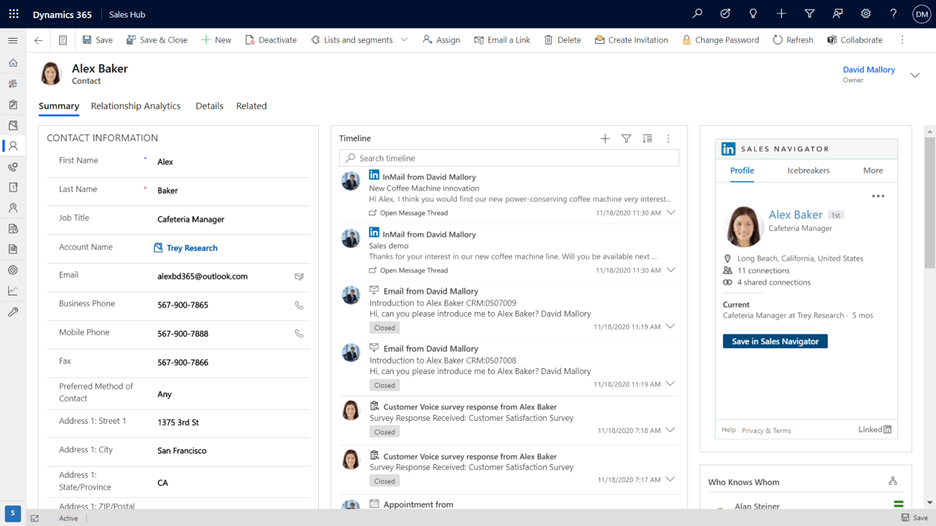 Build relationships
Get insights from LinkedIn Sales Navigator to find new buyers and keep track of them. Enjoy a unified view of interactions with customers and prospects to identify those that need attention before confidently engaging them by delivering the outcomes they require.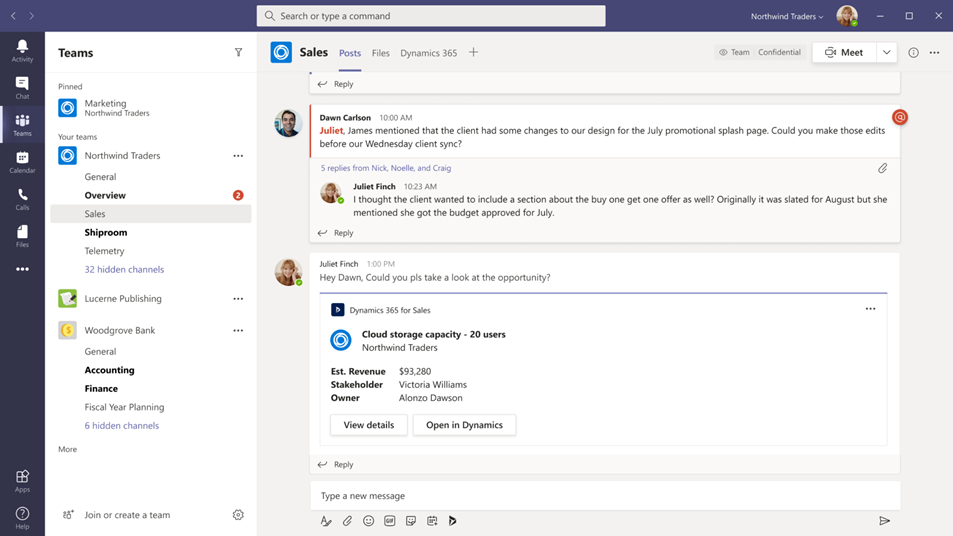 Collaborate seamlessly
Gain visibility into the right data, communicate in context and manage your pipeline in a single workspace. Accessing customer data and insights directly in Microsoft Teams allows productive collaboration within your sales team. Sales productivity will be boosted as routine tasks are minimised and data entry is significantly reduced.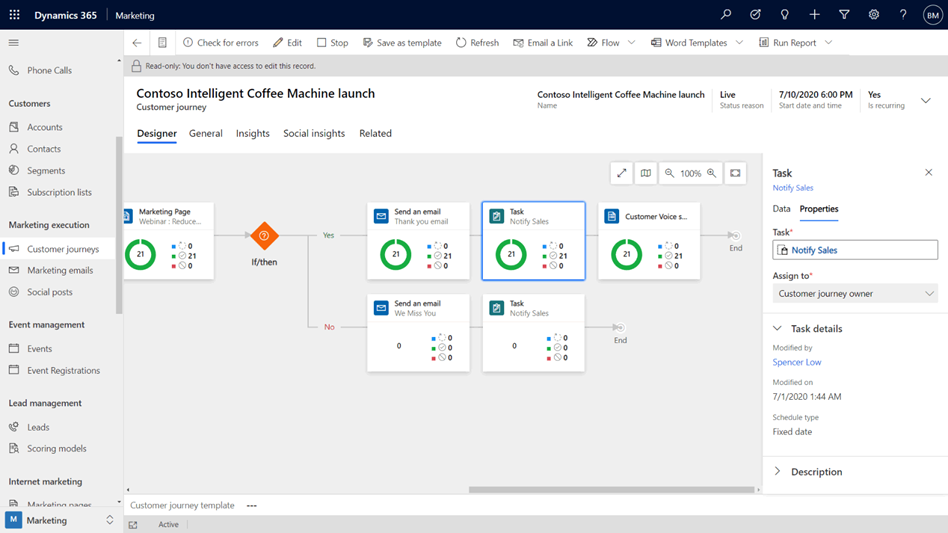 Automate sales & marketing
Use intelligently prioritised daily tasks and activities to get more time engaging with customers and less time planning, recording and reporting. Work seamlessly using everyday apps and get suggestions to automatically create new records such as contacts, meetings, and tasks for sales acceleration.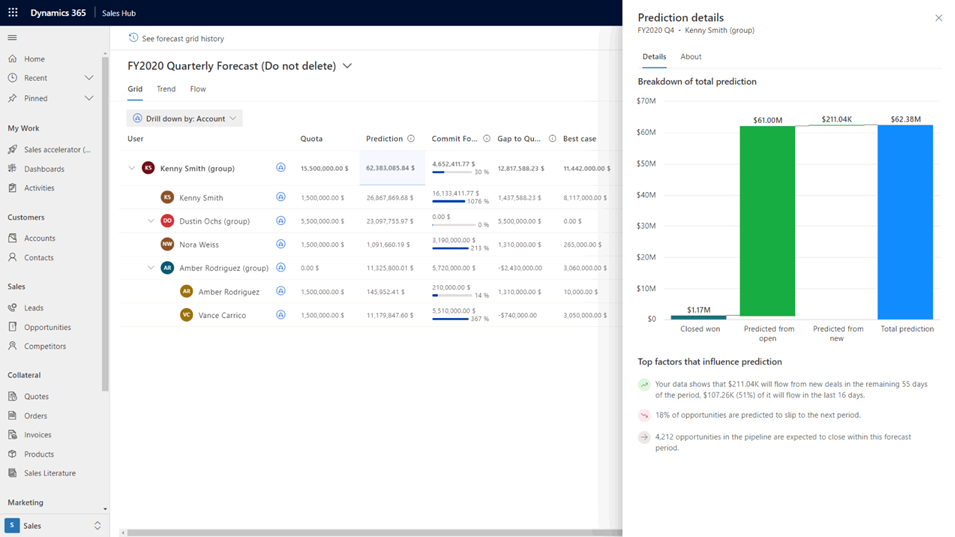 Become nimble & adaptable
Adapt to rapid changes, streamline forecasting, increase forecast accuracy and gain real-time visibility into sales performance. Tailor your processes based on best practices by quickly creating custom applications and scaling your sales approach. Gain visibility and control over revenue with a flexible forecasting solution that reveals risks and opportunities.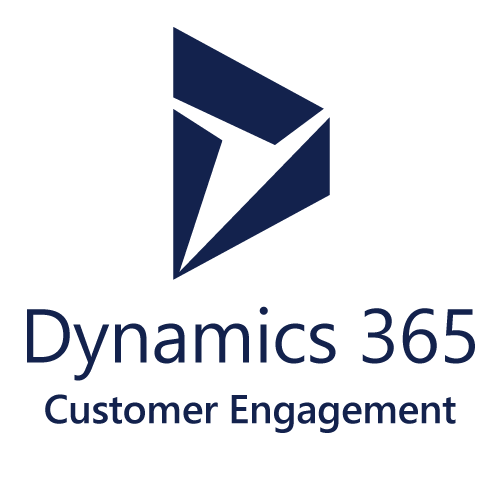 Acumen can help you truly get to know your customers. We'll show you how locate them, identify their needs, streamline delivery and ensure ongoing positive outcomes. Make all your customer engagements confident, satisfying and profitable.
Delight Your Customers with One Intelligent Solution

Perfect Partnership
We work closely with our partner OA Systems to provide a powerful set of cloud-based tools, apps, and platforms that together drive optimisation of business intelligence, social insights, campaign management, and many other elements of the customer relationship.
Together we can deliver a full suite of powerful tools to your business:
• Dynamics 365 Sales
• Dynamics 365 Customer Service
• Dynamics 365 Marketing
• Dynamics 365 Field Service
• Dynamics 365 Project Operations
Microsoft Dynamics 365 Customer Engagement can integrate seamless with Microsoft Dynamics 365 Business Central, providing your business with powerful business platform, uniquely tailored to your requirements.
Ready for the next level?
Start our conversation now and change how you do business
IT'S BUSINESS TIME